Our Mission
BibleHealth.com is the sister ministry of NaturalLivingFamily.com. Founded by Dr. Eric & Sabrina Zielinski, we believe that the abundant life that Christ refers to in John 10:10 is made up of SEVEN key areas and that we need to strive to care for each of them to experience true Biblical health. These seven areas include: spiritual, physical, mental, emotional, financial, occupational, and social.
Each area is connected to each other and, like a chain, you are only as strong as your weakest link. If your physical body isn't performing how it should, it's going to weigh you down emotionally and cause strain in your relationships. If your job isn't going well or you aren't working up to your full potential, it's going to impact your financial health and your mental health by raising your stress levels. And so on.
We believe that enjoying Biblical health, then, is about finding balance in all aspects of life and seeking to improve each and every area without letting one lag behind.
And, this is our driving purpose. To help you do just that.
We help Christians go from skepticism, confusion, and intimidation about natural living to confidence, clarity, and a more abundant life!
MEET THE TEAM
Dr. Eric Z & Mama Z, Founders
Dr. Z and Mama Z are passionate about helping Natural Living Family members learn to live an abundant life. They also ensure that the information on the site is scientifically accurate as well as real-life family tested!
Dr. Eric Zielinski
("Dr. Z")
Eric Zielinski, D.C. is the author of the national bestseller and #1 ranked aromatherpy book in the world The Healing Power of Essential Oils. He has pioneered natural living and biblical health education since 2003. Trained as an aromatherapist, public health researcher, and chiropractor, Dr. Z started NaturalLivingFamily.com in 2014 with his wife to help people learn how to use natural remedies like essential oils safely and effectively. Now visited by more than four million natural health seekers every year, NaturalLivingFamily.com has rapidly become the number one online source for biblical health and non-branded essential oils education. 
Sabrina Ann Zielinski
("Mama Z")
Sabrina Frawley Zielinski is a certified group fitness and martial arts instructor, health coach, lactation consultant, and a natural health guru. The mastermind behind the allergy-friendly food recipes and do-it-yourself remedies featured on naturallivingfamily.com, she's known as "Mama Z" to many fellow moms who are looking for natural ways to care for their families. She is the co-author of the book, The Essentials Diet, The Essential Oils Apothecary, and created the Toxic-Free Health Home Makeover Bundle. Her ability to help people transform their health and homes is profound and has empowered thousands.
Our Team
Our team works hard to make sure your experience as part of the Natural Living Family is as smooth as possible – from leadership on new projects, to the tech for our memberships and courses, to the most important aspect – our customer happiness team members who help answer all your questions.
Elizabeth Bond
Director of Customer Happiness
Elizabeth has been joyfully serving customers since joining the Natural Living Family in July of 2016. She has a heart for people and has excelled in building healthy relationships by leading a team of motivated customer experience superheroes. Elizabeth has a passion for biblically-based holistic nutrition and since 2008 has been a Licensed Massage & Bodywork Therapist w/Women's health emphasis.
Angela England
Content Director
An LMT & CAPPA-Trained Childbirth Educator/Labor Support Doula, Angela is passionate about helping empower people to take control of their health and wellness. She worked from home full-time as an author, speaker, and content strategist. She works now to bring helpful information to the Natural Living Family each week. When she's not online, she's homeschooling, gardening, working with rescue animals and art.
Catlyn Hoepner
Writer/Photographer
Cate has been a professional blogger and photographer since 2013. A natural living enthusiast herself, she loves helping people learn how to incorporate natural living into their everyday life. She's followed Dr. Z and Mama Z's ministry for years, and working for them is a dream come true!    When she's not working, she's most likely reading, cooking, or chasing her three little ones.
Christa Bickhart
Graphic Designer/Illustrator
Christa has been working as a graphic designer – freelance or otherwise, since 2012. In that time, she's gained valuable expertise in illustration, logo design, photo editing, web design, and front-end web development. In 2017 Christa started working with the Dr. Z and Mama Z team. In her free time, you'll most likely find her knitting, crocheting, or trying out a new craft.
Bevelyn Plaza
Customer Happiness Team
Bevelyn has been a dedicated and reliable Virtual Assistant working for many clients in over a decade. She is passionate and willing to help customers in every way she can. When Natural Living Family welcomed her, she embraced natural wellness even more. She is a mother of two loving kids and a devoted wife. Loves to cook her favorite dishes for her family and friends, bake cupcakes and cookies whenever she has time during weekends.
Katie Williams
Customer Happiness Team
Jesus loving, God serving, blessed wife and mother, who has always seen my Creator in nature and inherent wisdom in His creation. Plant-based with a garden of Eden goals 🙂 Happy to serve and offer support to those striving to find whole and genuine health through God's innate mechanics. 
Dee Cabrera
Consultant/Admin Support
Dee is a vibrant professional dedicated to helping clients with their online business. With a decade of experience as a virtual assistant, she provides general administrative and clerical support to clients to help them build and develop their business. She joined Natural Living Family in 2018 as an assistant team-wide. Dee is a work-at-home wife and a mother to her 4-year old daughter. And if she's not working, she's either reading books, baking, or improving her crocheting skills.
Sev Cabrera
VA/Social Media
A Virtual Assistant that has learned much through his years of online work, Sev is currently handling some of the Social Media tasks for Natural Living Family. He also works with video, audio, and graphic edits for the team. Sev is a loving husband and father and enjoys books and movies in his free time. 
Michelle Mills
Community Mentor
Once weighing in at more than 200 lbs, wearing a size 1x dress with a plethora of health issues and no knowledge of how nutrition played a role, I knew there had to be a better way to live I began to research nutrition & essential oils and discovered through lots of trial and error how they played a major role to achieving optimal health. I started my wellness journey approximately 7 years ago when God opened a door to further my education in the nutritional field. My original goal was simply to better mine and my family's lives… this turned into becoming a Health Coach and helping many of those around me. With a passion to help others and desire to serve I felt God leading me to join the Natural Living Family and serve wherever needed.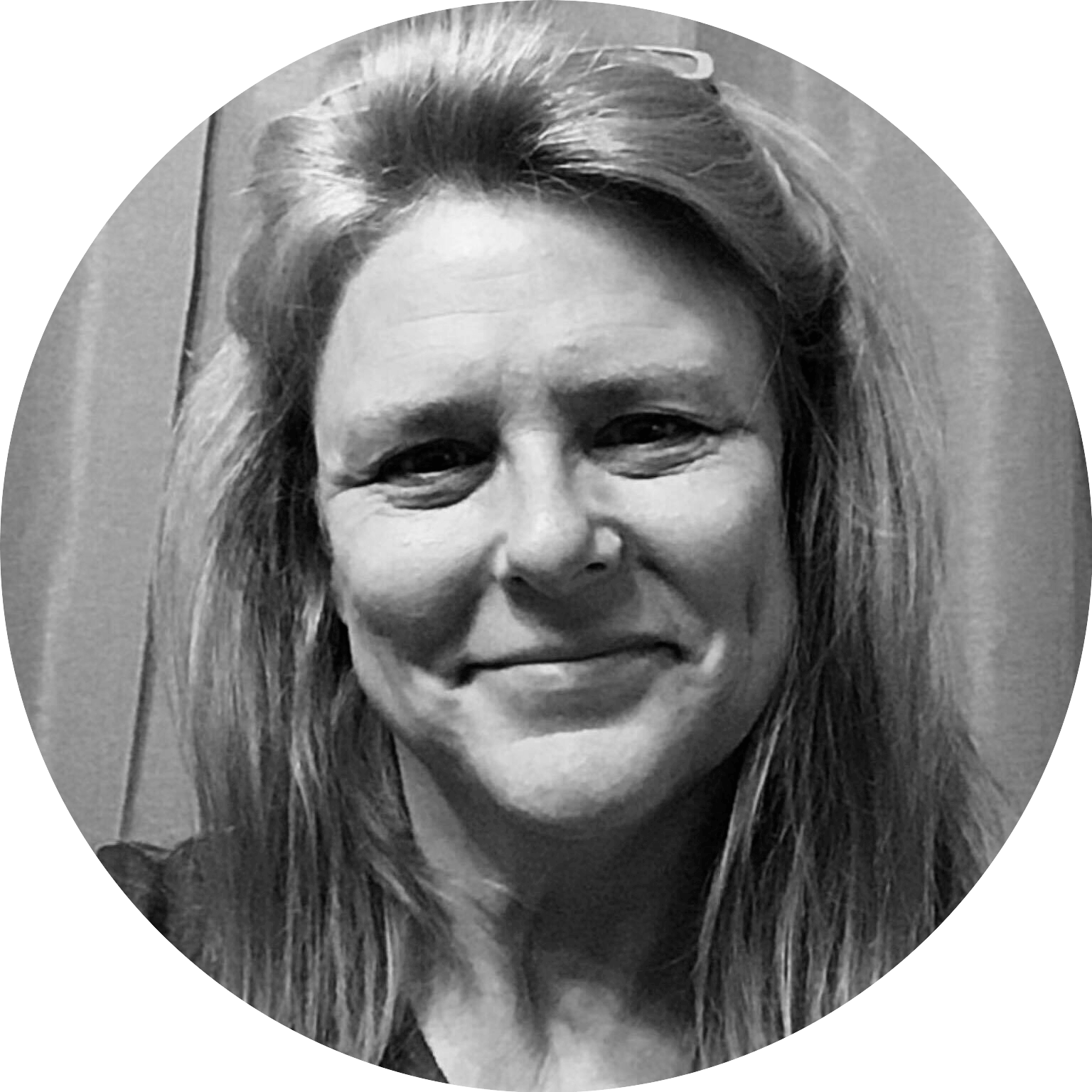 Jane Arnett
Community Mentor
Jane is a mom to five great children, all adults now, 33, 28, 23, 21, 21. I've been married to a loving man for 36 years. The two of us have been running a carpet and upholstery cleaning business in our home for the last 31 years. Just him,  I, and one truck. I have been an essential oil user for at least a dozen years and use them in cooking, baking, medicinally, as an air freshener, for our pets, and in skincare. I love both the beach and the mountains/woods, and love to camp. I like to stay active and like to try pretty much anything my kids are doing. At age 59 I am a bit wiser in those things, but I do keep up pretty well.
Jane Phillips
Community Mentor
Jane is a Certified Functional Health Coach with a passion to educate, guide, and support folks in their wellness quests. She loves learning all things health-promoting to keep providing up-to-date resources from which clients can make informed decisions that resonate with their wellness journeys. Other heartstrings tugs are gardening, arts, homesteading, all God-givens, nature, hiking, new ideas, spirituality, family and friends, community.
Wendy Jo Lawson
Community Mentor
Wendy is a paralegal who found herself dealing with medical conditions: Hashimotos, hypothyroidism and asthma – all autoimmune conditions. She says, "My love of essential oils came out of a desire to feel better. Can't tell you how much being part of Dr. Z and Mama Z and the site has brought so much change to my life." Wendy and her husband have been married for 27 years and have 3 children. She serves the Natural Living Family community on Facebook.
Miriam Mecimore
Community Mentor
Miriam Mecimore is a Certified Clinical Chiropractic Assistant and Certified Chiropractic Radiologic Technologist. She has been office manager for a chiropractic practice for 21 years. She enjoys caring for patients and helping them find drug-free ways to deal with their pain and other complaints. She also loves cooking, nutrition, physical fitness, and mentoring the Natural Living Family members learning about essential oils and toxic-free living.  
Press/News
Natural Living Family, Dr. Z & Mama Z have been featured in a variety of local, national and global media outlets.
Go here to see a complete list of media placements.
If you'd like to book Dr. Z and/or Mama Z for an appearance, speaking event or interview, click HERE.
Contact
Do you have a specific health or medical question?
Please note that we are unable to provide personal health advice, however, you can still benefit from our work by visiting our blog for Biblically-inspired, evidenced-based resources on the following:
If you're experiencing a medical emergency, contact your local emergency services immediately, or visit the nearest emergency room or urgent care center.
Interested in interviewing or booking Dr. Z and/or Mama Z for a church event, retreat or speaking engagement? 
Please submit your request here.
Want to Join Dr. Z's online Natural Living Family?
Please visit this page to subscribe to one of our newsletters, and go here to join our private Facebook group.
Interested in Partnering with Us? 
Please contact our team to learn how we can help you create some buzz with: Sponsored Podcast Episodes, Sponsored Posts, Dedicated Emails, NLF Member Discounts, Giveaways & Contests, and more.
Questions regarding your order?
Please contact our Customer Happiness team, submit a ticket .
Having problems with our site or have you found inaccuracies within our content?
Please visit this page to let us know.
Please note our mailing address & Customer Happiness hotline:
Bible Health by Natural Living Family 
Address
2774 N. Cobb Pkwy
STE 109-389
Kennesaw, GA 30152