It is absolutely critical to expect the unexpected if you want to get out of the storms of life in one piece. If you don't do this, you'll end up so battered and broken by the waves and wind along the way that you'll need a complete repair job to get back on the seas again!
Do Not Worry
Don't worry about anything; instead, pray about everything. Tell God what you need, and thank him for all he has done. Then you will experience God's peace, which exceeds anything we can understand. His peace will guard your hearts and minds as you live in Christ Jesus.
~ Philippians 4:6-7
"And what's the best way to do this?" you may be asking.
To be like a child asking something from their mom or dad, and trust that your God will supply your need. It's as simple as that! In fact, this is the ONLY way that you'll be able to experience the "peace that surpasses all understanding" as Paul talks about in Philippians 4:6-7, which guards your heart and mind in Christ Jesus!
It's Not Magic!
I'm not talking about some name-it-and-claim-it voodoo here. I'm talking about REAL, Abundant Life-giving faith! This is the foundation of everything that Christianity stands for.
Faith is expecting the unexpected during storms of life. This will help ensure that you have much joy to strengthen you for the trying times ahead!
"If you openly declare that Jesus is Lord and believe in your heart that God raised him from the dead, you will be saved. For it is by believing in your heart that you are made right with God, and it is by openly declaring your faith that you are saved!" (Romans 10:9-10)
As amazingly effective as the faith that opens up your spirit to becoming Born Again, the faith that God will provide ways out of the storms of life is all that you need when the waves rise up and are overwhelming you. This is also when you need to be expecting the unexpected.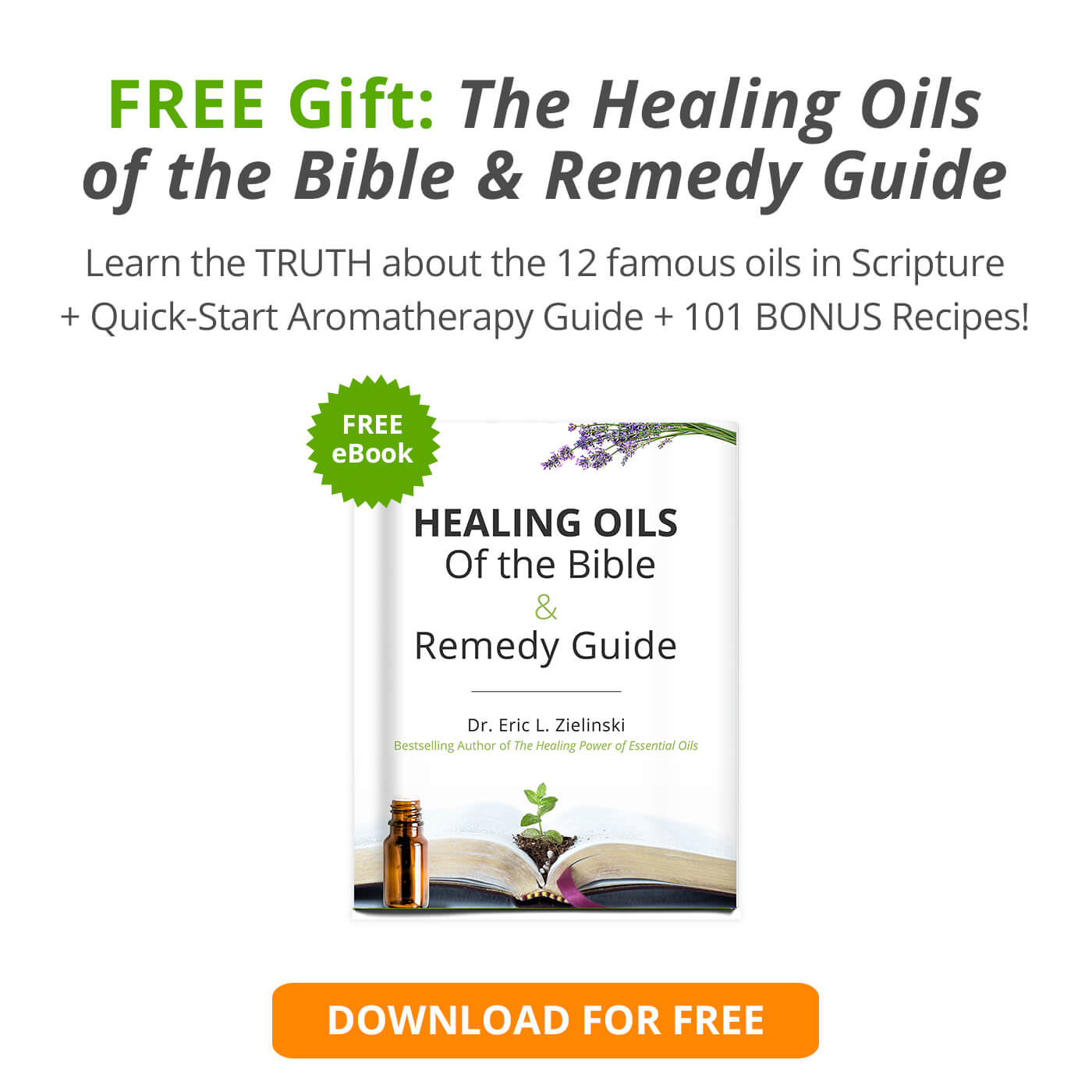 Eager Anticipation: Our Joyful Crown
And without faith it is impossible to please Him, for he who comes to God must believe that He is and that He is a rewarder of those who seek Him.
~ Hebrews 11:6
You see, banking on God to provide a breakthrough or miracle is no presumption, it is faith in its purest sense! This is what "claiming" the promises of God REALLY means! It means that you trust Him, no matter what, to follow through on His promises for your life. And there's generally no better time to do this than during a challenging season in your life, which is why God allows us to through these tough circumstances.
Peters says, "These trials will show that your faith is genuine. It is being tested as fire tests and purifies gold–though your faith is far more precious than mere gold. So when your faith remains strong through many trials, it will bring you much praise and glory and honor on the day when Jesus Christ is revealed to the whole world." (1 Peter 1:7)
You see?
It's all about perfecting our faith! And when we realize this, we can successfully travel through these storms of life in complete joy. See more verses from the Bible about Strength and Courage.
James tells us, "Consider it pure joy, my brothers and sisters, whenever you face trials of many kinds, because you know that the testing of your faith produces perseverance. Let perseverance finish its work so that you may be mature and complete, not lacking anything." (James 1:2-4)
And Paul says, "Not only so, but we also glory in our sufferings, because we know that suffering produces perseverance; perseverance, character; and character, hope. And hope does not put us to shame, because God's love has been poured out into our hearts through the Holy Spirit, who has been given to us." (Romans 5:3-5)
Remembering Who God Is!
We do this by keeping our eyes on Jesus, the champion who initiates and perfects our faith!"
~ Hebrews 12:2
My 5-year old daughter Esther just recently got herself in a pickle. I don't how she did it, but she somehow ended up on top of a playground monkey bars thing and got stuck about 7 feet in the air. She got a little freaked out because she couldn't figure out a way down. She's not usually afraid of heights and when I heard her cry out "Daddy Help!" I knew she was in trouble and ran to her, helped her down, and then she scurried off to get herself into another jam!
Do you think she doubted that I would help her down?
Not for a second!
She had ABSOLUTE trust that I would do what I have done countless times in her life and shake Heaven and Earth to get her out of trouble! And this is how our life of faith should be! When we get ourselves in a pickle, or when the circumstances of our life put us in harm's way, the best thing we can do is cry out to God and EXPECT Him to bail us out. This is true faith!
He has ALWAYS been there for you!
He is with you right now!
And He will always be there for you when you need Him!
When we focus on and remember what the Bible says about who God really is, we are able to keep our eyes focused on Jesus, the author of our faith. It encourages us to recall that God is our healer, provider and the one who sanctifies us! It also helps you hone in on the truth about who YOU are in Christ, which helps you put aside the lies satan is trying to put in your head.
If you're going through a storm right now, save as PDF and print this from Joyce Meyer, tape it on your bathroom mirror and claim who you are in Christ every day!
Here are some of my favorites:
I have received the spirit of wisdom and revelation in the knowledge of Jesus, the eyes of my understanding being enlightened (Ephesians 1:17,18).
I have received the power of the Holy Spirit to lay hands on the sick and see them recover, to cast out demons, to speak with new tongues. I have power over all the power of the enemy, and nothing shall by any means harm me (Mark 16:17,18; Luke 10:17,19).
I have put off the old man and have put on the new man, which is renewed in the knowledge after the image of Him Who created me (Colossians 3:9,10).
I have given, and it is given to me; good measure, pressed down, shaken together, and running over, men give into my bosom (Luke 6:38).
I have no lack for my God supplies all of my need according to His riches in glory by Christ Jesus (Philippians 4:19).
I can quench all the fiery darts of the wicked one with my shield of faith (Ephesians 6:16).
I can do all things through Christ Jesus (Philippians 4:13).
I show forth the praises of God Who has called me out of darkness into His marvelous light (1 Peter 2:9).
I am God's child⎯for I am born again of the incorruptible seed of the Word of God, which lives and abides forever (1 Peter 1:23).
I am God's workmanship, created in Christ unto good works (Ephesians 2:10).
I am a new creature in Christ (2 Corinthians 5:17).
I am a spirit being⎯alive to God (Romans 6:11;1 Thessalonians 5:23).
I am a believer, and the light of the Gospel shines in my mind (2 Corinthians 4:4).
I am a doer of the Word and blessed in my actions (James 1:22, 25).
I am a joint-heir with Christ (Romans 8:17).
I am more than a conqueror through Him Who loves me (Romans 8:37).
I am an overcomer by the blood of the Lamb and the word of my testimony (Revelation 12:11).
I am a partaker of His divine nature (2 Peter 1:3,4).
I am an ambassador for Christ (2 Corinthians 5:20).
I am part of a chosen generation, a royal priesthood, a holy nation, a purchased people (1 Peter 2:9). I am the righteousness of God in Jesus Christ (2 Corinthians 5:21).
I am the temple of the Holy Spirit; I am not my own (1 Corinthians 6:19).
I am the head and not the tail; I am above only and not beneath (Deuteronomy 28:13).
I am the light of the world (Matthew 5:14).
I am His elect, full of mercy, kindness, humility, and long suffering (Romans 8:33; Colossians 3:12).
I am forgiven of all my sins and washed in the Blood (Ephesians 1:7).
I am delivered from the power of darkness and translated into God's kingdom (Colossians 1:13).
I am redeemed from the curse of sin, sickness, and poverty (Deuteronomy 28:15-68; Galatians 3:13).
I am firmly rooted, built up, established in my faith and overflowing with gratitude (Colossians 2:7).
I am called of God to be the voice of His praise (Psalm 66:8; 2 Timothy 1:9).
I am greatly loved by God (Romans 1:7; Ephesians 2:4; Colossians 3:12; 1 Thessalonians 1:4).
I am strengthened with all might according to His glorious power (Colossians 1:11).
I am submitted to God, and the devil flees from me because I resist him in the Name of Jesus (James 4:7).
I press on toward the goal to win the prize to which God in Christ Jesus is calling us upward (Philippians 3:14).
For God has not given us a spirit of fear; but of power, love, and a sound mind (2 Timothy 1:7). It is not I who live, but Christ lives in me (Galatians 2:20).
I am healed by the stripes of Jesus (Isaiah 53:5; 1 Peter 2:24).
Like my daughter who was fixed on me as she cried out for help, we must look intently on God's promises and believe that He will come through and rescue us when we need it most. This is what Paul meant when he said to "Walk by faith, not by sight." And it is only when we walk by faith, expecting the unexpected, that we can get through the storms of life victorious and in one piece! God has a lot to say about the ways He protects us.
What storms have God gotten YOU out of lately?
Scripture Referenced:
Hebrews 12:2
II Corinthians 5:7
Hebrews 11:6
Philippians 4: 6-7
I Peter 1:7
James 1: 2-4
Romans 5:3-5