One of the many Bible verses about humility is, "For everyone who exalts himself will be humbled, and he who humbles himself will be exalted." (Luke 14:11) and it reminds us that humility and pride are opposite sides of the same coin.
Humility, or being humbled, is bantered around all over the place in our society today. You hear it when someone gives an acceptance speech after winning an Oscar or Grammy award when the artist is humbled by the nomination and experience of winning. You also hear it quite often in the professional sports world when someone is honored by being declared an "all star" or "all pro" in their respective sport.
Biblical Humility Without Pride
In the broader entertainment and sports world, the act of humility and confession of being humbled is commonplace. But is this the rightful meaning and intent of showing humility or becoming humbled?
According to Dictionary.com, humility is described as "a modest or insignificant view of one's own importance; humbleness." Now according to this definition of humility, some individuals in the industries listed above undoubtedly might truly align with feeling insignificant of their own importance and accomplishment, but most and I'll include myself in this as well, when honored and we use the word humble, we really mean that we are proud that we have done something of importance and significance in order to be recognized by our peers and others.
When you read these Bible verses about humility you'll see how scriptures compare humility with meekness, lowliness, selflessness, gentleness, submitting yourself to God's will, and not just thinking of the downtrodden but associating yourself with them.
The Bible teaches us to set aside our pride and selfishness in order to care for others. We need to look no further than the example that God the Father and Jesus the Son showed us in regards to humility. That's why these Bible verses about humility are so important.
For the incorruptible God humbled Himself by putting on the corruptible flesh of man in order to dwell with His people. In that flesh, Jesus our Master humbled himself before all by washing the feet of those in a much lower position than himself. This was the King of Kings and Lord of Lords who bent the knee and knelt down to wash the feet of his disciples.
Some have misinterpreted humility as a sign of weakness, but in fact it is completely opposite. An act of being humble is demonstrating a control of power or constraint of it. Jesus, who had the power available in a breath or word to overthrow and conquer his accusers, chose to show the greatest example of humility known to mankind, by accepting the pain and ridicule of a sinner's death in order that all of mankind would be lifted up to the highest possible position of eternal salvation.
I have seen it suggested that we use the acronym JOY in relation to thinking about humility. JOY = Jesus. Others. Yourself. To have true joy is to serve others with a genuine and pure heart, and boast in God's love, not in themselves.
One thing that strikes me as we examine these Bible verses about humility is that God has also promised to give grace to those who humble themselves. In the book of James it says that if we humble ourselves before the Lord, He will exalt us. It's a paradox, but he who is made low, will be lifted up!
May these Bible verses about humility give you something to reflect on in your own life, and help us to set aside pride and seek ways to be humble before the Lord. May He bless you abundantly!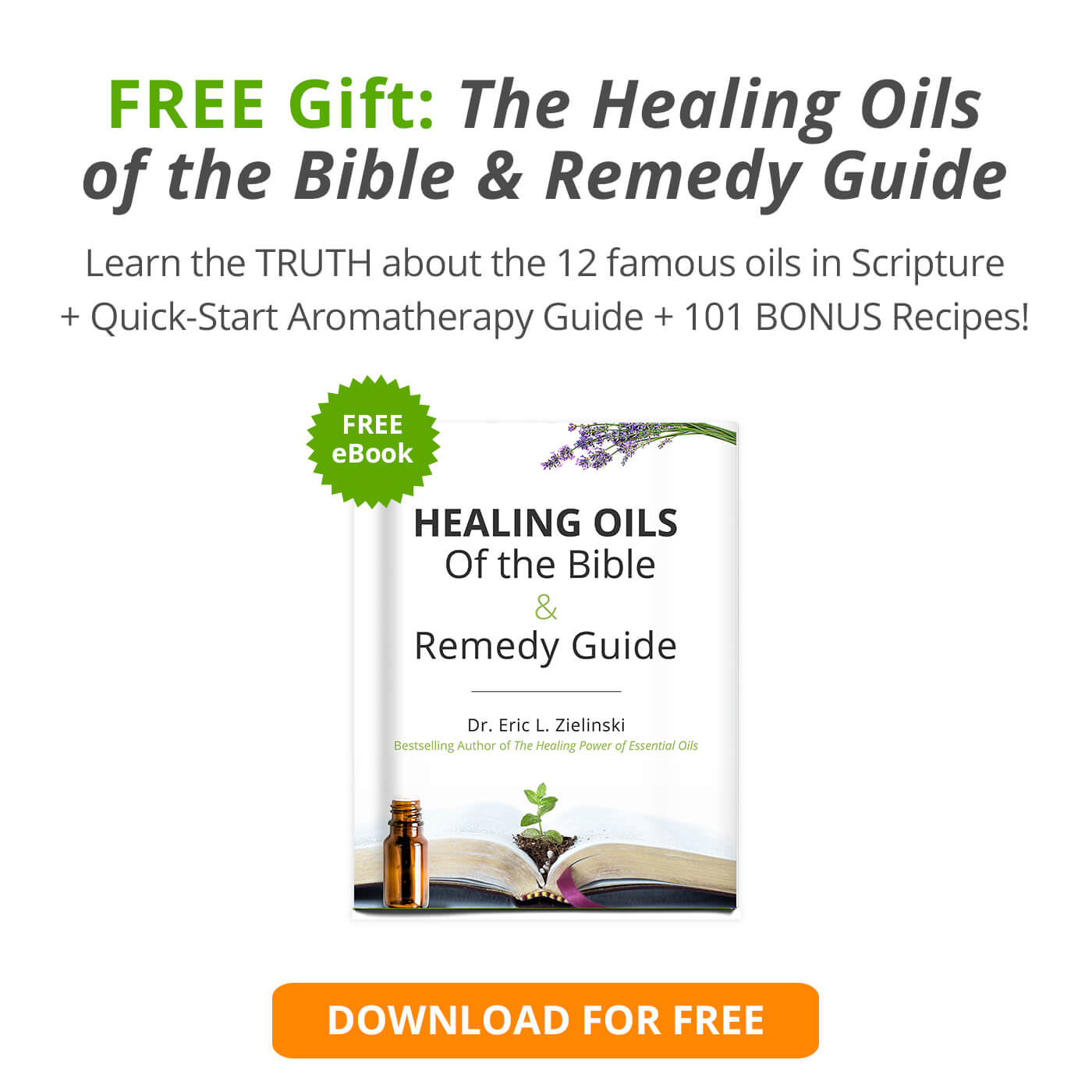 Old Testament Bible Verses About Humility
He has told you, O man, what is good; and what does the Lord require of you but to do justice, and to love kindness, and to walk humbly with your God.
~ Micah 6:8
Because your heart was tender and you humbled yourself before God when you heard his words against this place and its inhabitants, and you have humbled yourself before me and have torn your clothes and wept before me, I also have heard you, declares the Lord.
~ 2 Chronicles 34:27
The reward for humility and fear of the Lord is riches and honor and life.
~ Proverbs 22:4
When pride comes, then comes disgrace, but with the humble is wisdom.
~ Proverbs 11:2
Thus says the Lord: "Let not the wise man boast in his wisdom, let not the mighty man boast in his might, let not the rich man boast in his riches."
~ Jeremiah 9:23
Before destruction a man's heart is haughty, but humility comes before honor.
~ Proverbs 18:12
The Lord lifts up the humble; he casts the wicked to the ground.
~ Psalm 147:6
For thus says the One who is high and lifted up, who inhabits eternity, whose name is Holy: "I dwell in the high and holy place, and also with him who is of a contrite and lowly spirit, to revive the spirit of the lowly, and to revive the heart of the contrite."
~ Isaiah 57:15

A Song of Ascents. Of David. O Lord, my heart is not lifted up; my eyes are not raised too high; I do not occupy myself with things too great and too marvelous for me.
~ Psalm 131:1
If my people who are called by my name humble themselves, and pray and seek my face and turn from their wicked ways, then I will hear from heaven and will forgive their sin and heal their land.
~ 2 Chronicles 7:14
The fear of the Lord is instruction in wisdom, and humility comes before honor.
~ Proverbs 15:33
And do you seek great things for yourself? Seek them not, for behold, I am bringing disaster upon all flesh, declares the Lord. But I will give you your life as a prize of war in all places to which you may go.
~ Jeremiah 45:5
Let another praise you, and not your own mouth; a stranger, and not your own lips.
~ Proverbs 27:2
Because your heart was tender and you humbled yourself before God when you heard his words against this place and its inhabitants, and you have humbled yourself before me and have torn your clothes and wept before me, I also have heard you, declares the Lord.
~ 2 Chronicles 34:27
He leads the humble in what is right, and teaches the humble his way.
~ Psalm 25:9
Do not put yourself forward in the king's presence or stand in the place of the great.
~ Proverbs 25:6
The sacrifices of God are a broken spirit; a broken and contrite heart, O God, you will not despise.
~ Psalm 51:17
For when they are humbled you say, 'It is because of pride; but he saves the lowly."
~ Job 22:29
Hear and give ear; be not proud, for the Lord has spoken.
~ Jeremiah 13:15
And after all that has come upon us for our evil deeds and for our great guilt, seeing that you, our God, have punished us less than our iniquities deserved and have given us such a remnant as this.
~ Ezra 9:13
What is man, that you make so much of him, and that you set your heart on him, visit him every morning and test him every moment?
~ Job 7:17-18
A scoffer does not like to be reproved; he will not go to the wise.
~ Proverbs 15:12
O Lord, what is man that you regard him, or the son of man that you think of him?
~ Psalm 144:3
On that day you shall not be put to shame because of the deeds by which you have rebelled against me; for then I will remove from your midst your proudly exultant ones, and you shall no longer be haughty in my holy mountain.
~ Zephaniah 3:11
And I said: "Woe is me! For I am lost; for I am a man of unclean lips, and I dwell in the midst of a people of unclean lips; for my eyes have seen the King, the Lord of hosts!"
~ Isaiah 6:5
The afflicted shall eat and be satisfied; those who seek him shall praise the Lord! May your hearts live forever!
~ Psalm 22:26
New Testament Bible Verses About Humility
"Who is the greatest in the kingdom of heaven?" And calling to him a child, he put him in the midst of them and said, "Truly, I say to you, unless you turn and become like children, you will never enter the kingdom of heaven. Whoever humbles himself like this child is the greatest in the kingdom of heaven."
~ Matthew 18:1-4
"Do nothing from selfish ambition or conceit, but in humility count others more significant than yourselves. Let each of you look not only to his own interests, but also to the interests of others."
~ Philippians 2:3-4
Nor are you to be called instructors, for you have one Instructor, the Messiah.
The greatest among you will be your servant. For those who exalt themselves will be humbled, and those who humble themselves will be exalted.
~ Matthew 23:10-12
So as your fellow elder and a witness of Christ's sufferings and as one who shares in the glory that will be revealed, I urge the elders among you: Give a shepherd's care to God's flock among you, exercising oversight not merely as a duty but willingly under God's direction, not for shameful profit but eagerly. And do not lord it over those entrusted to you, but be examples to the flock.
Then when the Chief Shepherd appears, you will receive the crown of glory that never fades away. In the same way, you who are younger, be subject to the elders. And all of you, clothe yourselves with humility toward one another, because God opposes the proud but gives grace to the humble. And God will exalt you in due time, if you humble yourselves under his mighty hand.
~ 1 Peter 5:1-6
With all humility and gentleness, with patience, showing tolerance for one another in love.
~ Ephesians 4:2
Humble yourselves in the presence of the Lord, and He will exalt you.
~ James 4:10
To sum up, all of you be harmonious, sympathetic, brotherly, kindhearted, and humble in spirit.
~ 1 Peter 3:8
For everyone who exalts himself will be humbled, and he who humbles himself will be exalted.
~ Luke 14:11
For by the grace given to me I say to everyone among you not to think of himself more highly than he ought to think, but to think with sober judgment, each according to the measure of faith that God has assigned.
~ Romans 12:3
Put on then, as God's chosen ones, holy and beloved, compassionate hearts, kindness, humility, meekness, and patience.
~ Colossians 3:12
He must increase, but I must decrease.
~ John 30:30
Do not be arrogant toward the branches. If you are, remember it is not you who support the root, but the root that supports you.
~ Romans 11:18
If I must boast, I will boast of the things that show my weakness.
~ 2 Corinthians 11:30
Blessed are the poor in spirit, for theirs is the kingdom of heaven.
~ Matthew 5:3
Be not rash with your mouth, nor let your heart be hasty to utter a word before God, for God is in heaven and you are on earth. Therefore let your words be few.
~ Ecclesiastes 5:2
I know how to be brought low, and I know how to abound. In any and every circumstance, I have learned the secret of facing plenty and hunger, abundance and need.
~ Philippians 4:12
Love one another with brotherly affection. Outdo one another in showing honor.
~ Romans 12:10
And we know that for those who love God all things work together for good, for those who are called according to his purpose.
~ Romans 8:28
Know this, my beloved brothers: let every person be quick to hear, slow to speak, slow to anger.
~James 1:19
If I then, your Lord and Teacher, have washed your feet, you also ought to wash one another's feet. For I have given you an example, that you also should do just as I have done to you. Truly, truly, I say to you, a servant is not greater than his master, nor is a messenger greater than the one who sent him.
~ John 13:14-16
Let no one deceive himself. If anyone among you thinks that he is wise in this age, let him become a fool that he may become wise.
~ 1 Corinthians 3:18
Jesus called them and said to them, "You know that those who are recognized as rulers of the Gentiles lord it over them, and those in high positions use their authority over them. But it is not this way among you. Instead whoever wants to be great among you must be your servant, and whoever wants to be first among you must be the slave of all. For even the Son of Man did not come to be served but to serve, and to give his life as a ransom for many."
~ Mark 10:42-45
Let us not become conceited, provoking one another, envying one another.
~ Galatians 5:26
Take my yoke upon you, and learn from me, for I am gentle and lowly in heart, and you will find rest for your souls.
~ Matthew 11:29
A new commandment I give to you, that you love one another: just as I have loved you, you also are to love one another. By this all people will know that you are my disciples, if you have love for one another.
~ John 13:34-35
For I am the least of the apostles, unworthy to be called an apostle, because I persecuted the church of God.
~ 1 Corinthians 15:9
And Jesus went with them. When he was not far from the house, the centurion sent friends, saying to him, "Lord, do not trouble yourself, for I am not worthy to have you come under my roof."
~ Luke 7:6