Some of your favorite posts are our Bible verse posts so we've created some lovely images for you for easy sharing. In this post we've gathered some of our favorite inspirational Bible verses images from the Old Testament just for you!
Enjoy these encouraging Scriptures and as always, may the Lord bless you and yours with truly abundant life.
Old Testament Inspirational Bible Verses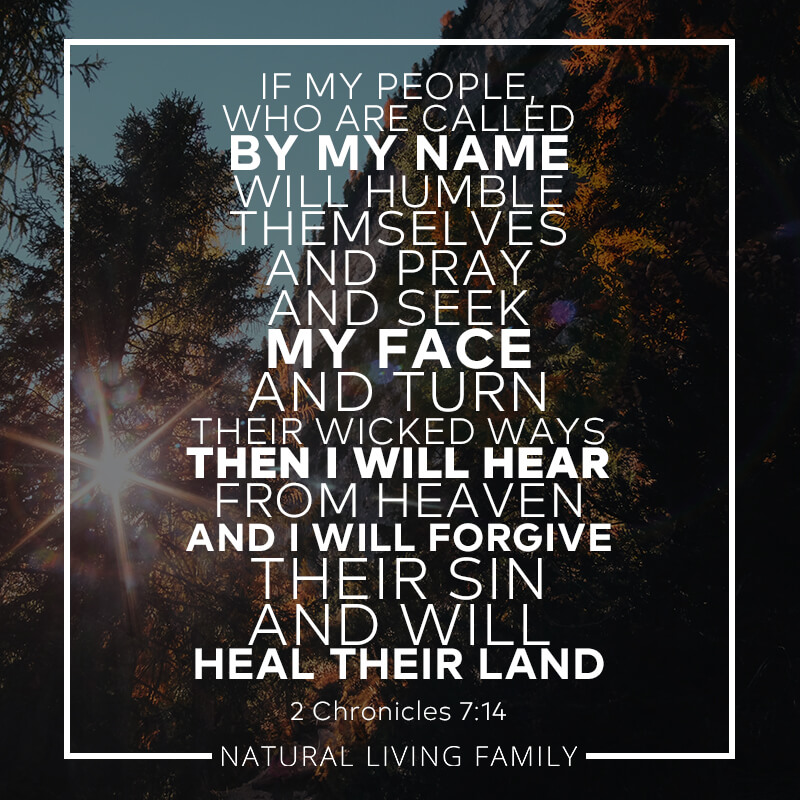 If my people, who are called by my name, will humble themselves and pray and seek my face and turn from their wicked ways, then I will hear from heaven, and I will forgive their sin and will heal their land.
~ 2 Chronicles 7:14
God calls us to healing – it is His desire for us to be healed and whole.
See our Favorite Bible Verses About Healing here!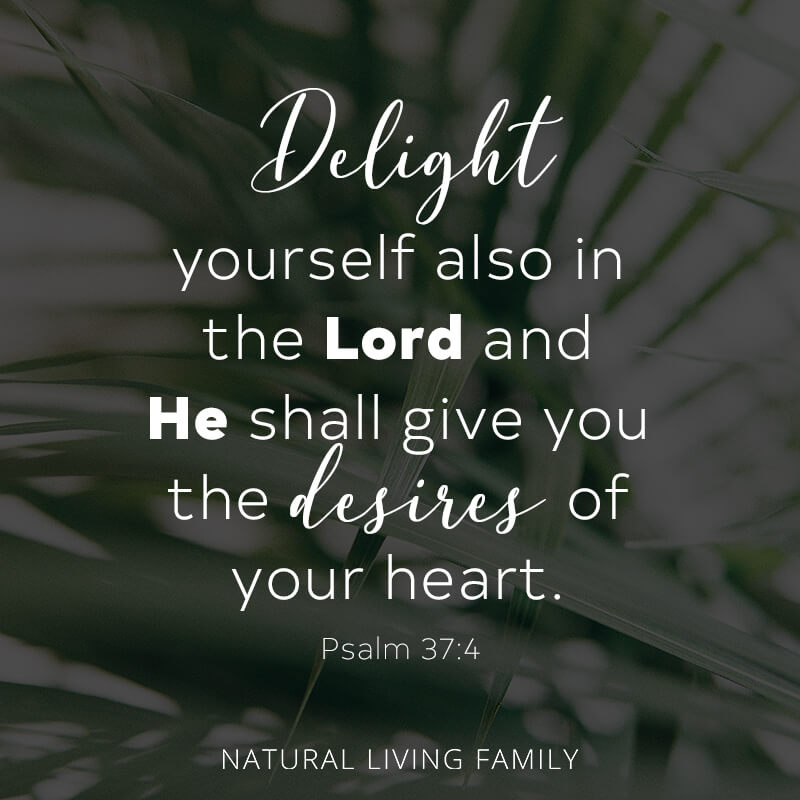 Delight yourself in the Lord, and He shall give you the desires of your heart.
~ Psalm 37:4
So often we get confused about what our heart really wants. The more we focus on Him – the more our desires will align with His in our lives and for the world around us.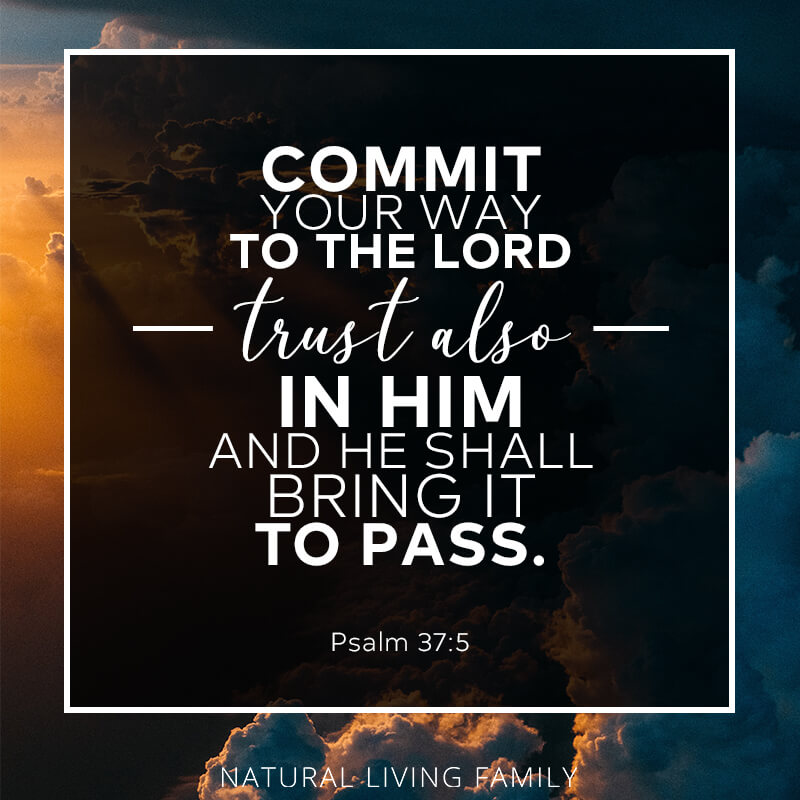 Commit your way to the Lord, trust also in Him, and He shall bring it to pass.
~ Psalm 37:5
Sometimes it can be so difficult to trust – especially when we don't see the path before us clearly. But that's where our heavenly Father comes in. He sees the way we should go and when we can't trust our own sight, we can trust Him!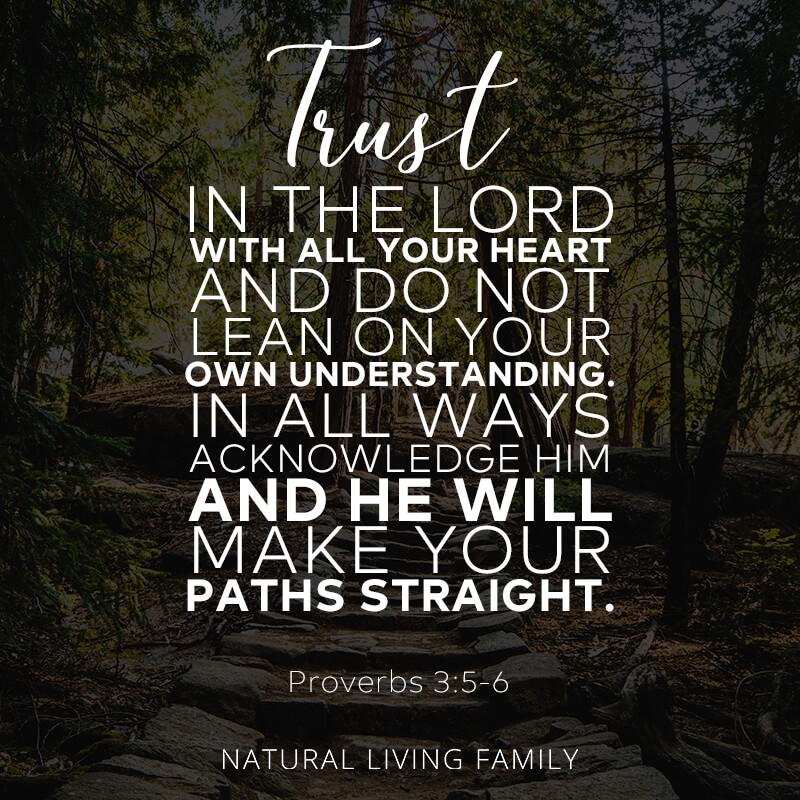 Trust in the Lord with all your heart, and do not lean on your own understanding. In all your ways acknowledge Him, and He will make your paths straight.
~ Proverbs 3:5-6
This is one of my favorite verses – our faith in the Lord is unshakable when we choose to rely on His understanding and not merely our own.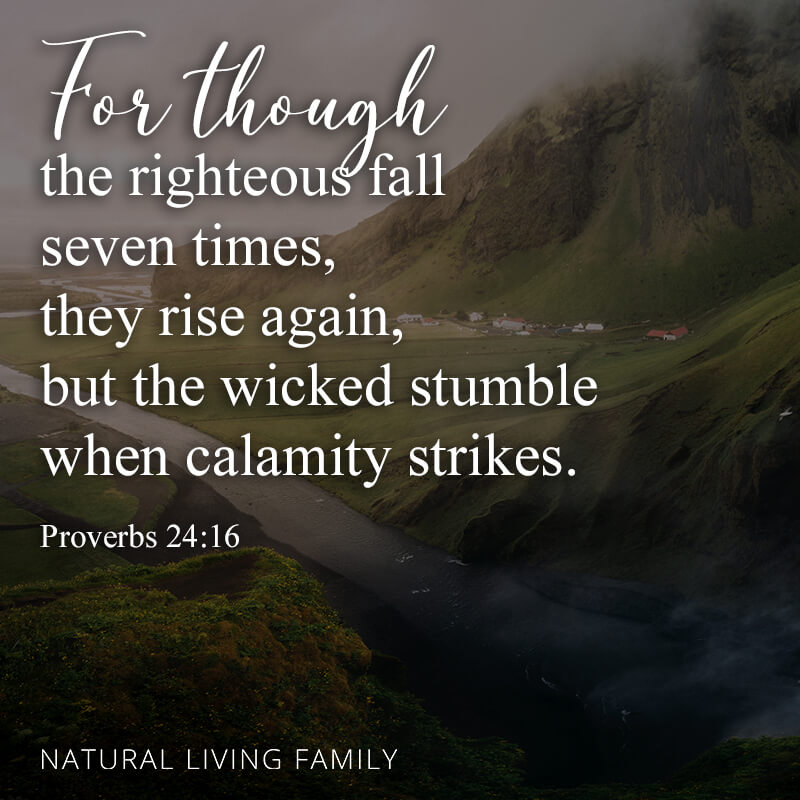 For though the righteous fall seven times, they rise again, but the wicked stumble when calamity strikes.
~ Proverbs 24:16
We all experience struggles from time to time, but it doesn't have to define who we are and how we are defined. With God's hand guarding us we know He will help us up time and time again.
You will keep him in perfect peace, whose mind is stayed on You, because he trusts in You.
~ Isaiah 26:3
Meditating on God every day, is one of the best ways I know to have a mind of peace and calm. I can get anxious sometimes if I'm not careful – when I keep my mind fixed on the Lord, it makes all the difference!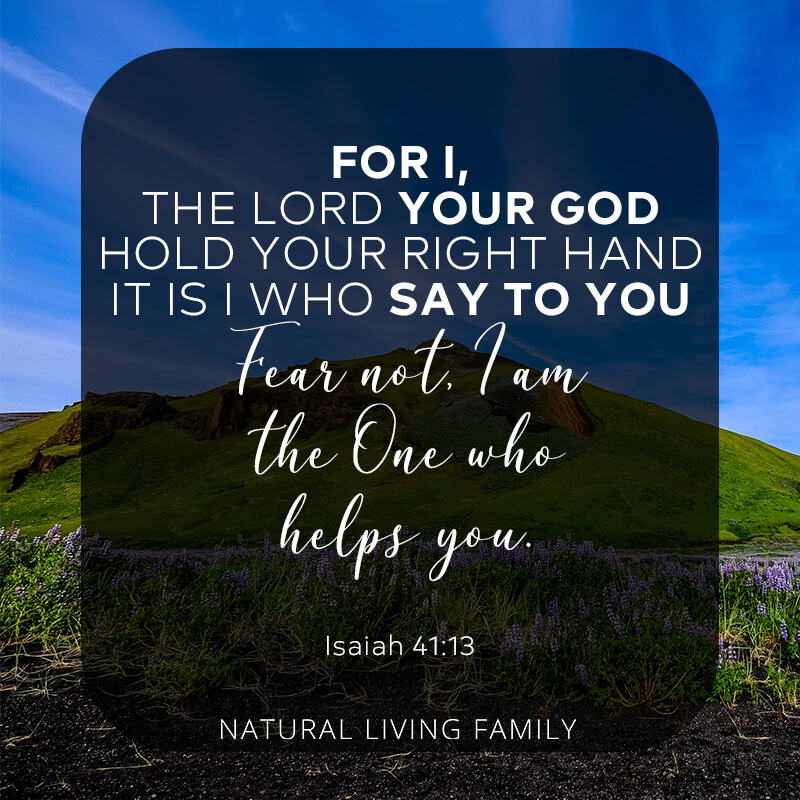 For I, the Lord your God, hold your right hand; it is I who say to you, "Fear not, I am the One who helps you."
~ Isaiah 41:13
Where does our help come from? We know it is God who helps us and walks with us through our journey.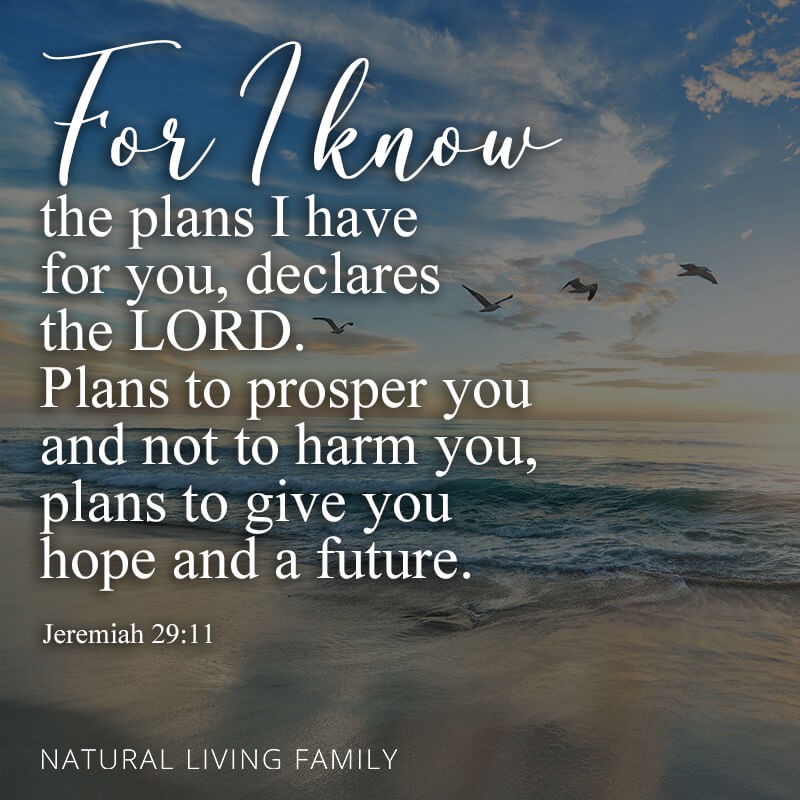 "For I know the plans I have for you," declares the Lord. "Plans to prosper you and not to harm you, plans to give you hope and a future."
~ Jeremiah 29:11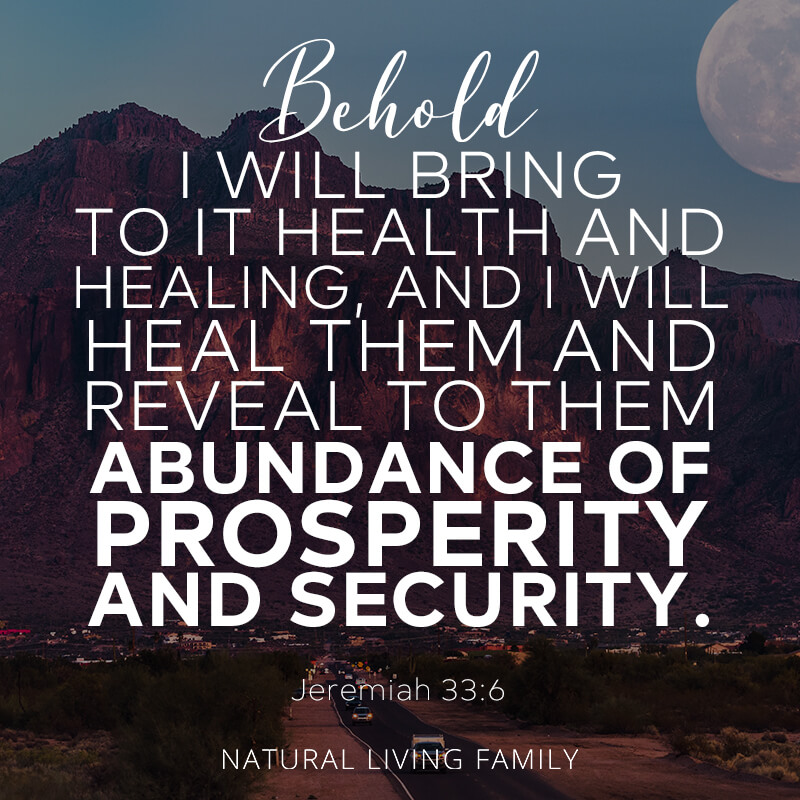 Behold, I will bring it to health and healing, and I will heal them and reveal to them abundance of prosperity and security.
~ Jeremiah 33:6
We so strongly believe that is the Lord who heals. We believe that He has guidelines for how to live a healthy life, and that when we follow what He lays out in Scriptures, we will experience a more abundant life.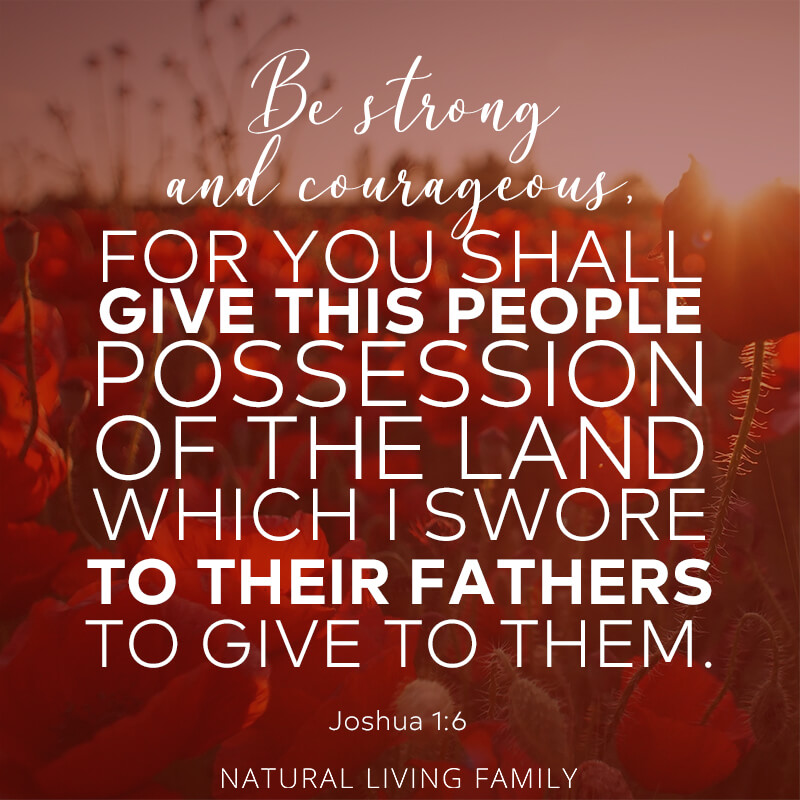 Be strong and courageous, for you shall give this people possession of the land which I swore to their fathers to give them.
~ Joshua 1:6
God does not call us to a spirit of fear, but to stand in courage and wisdom!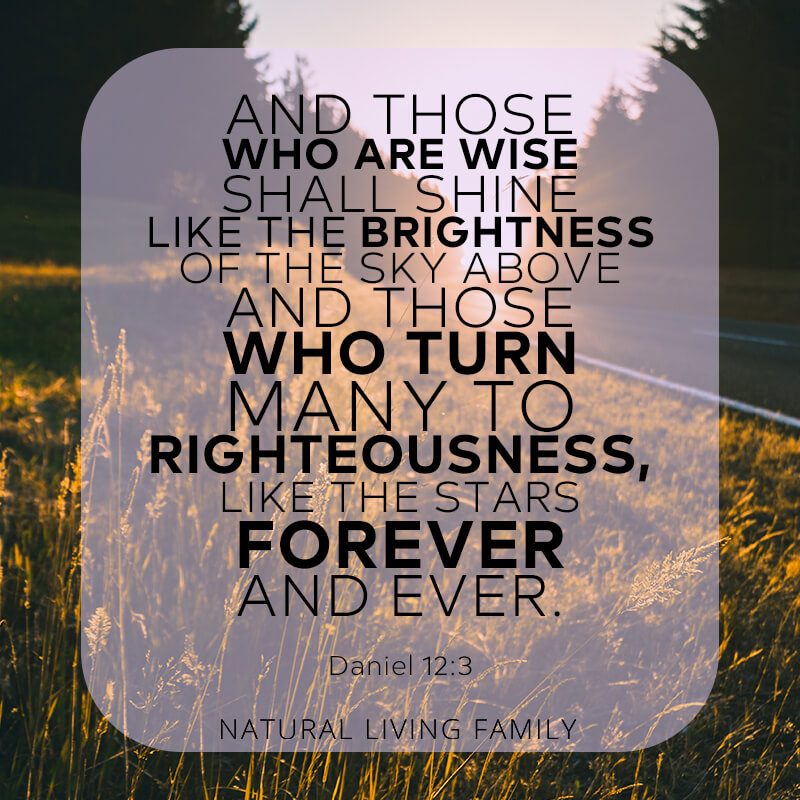 And those who are wise shall shine like the brightness of the sky above; and those who turn many to righteousness, like the stars forever and ever.
~ Daniel 12:3
So much of our life is spent doing things that are temporary and fleeting. One of the exciting things about living in the Lord is that we are able to follow God in a life that lasts for all of eternity.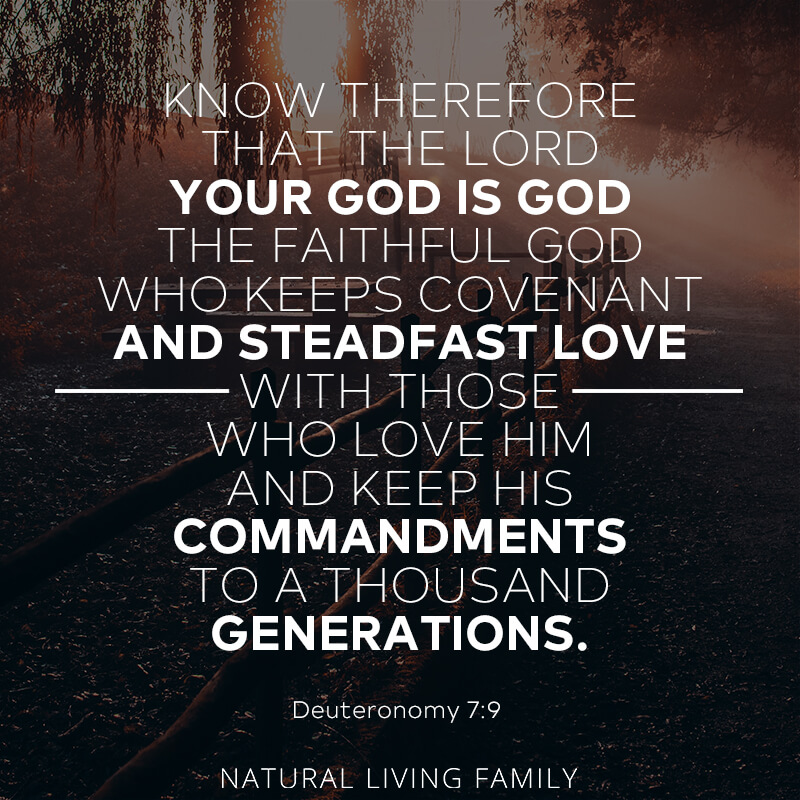 Know therefore that the LORD your God is God, the faithful God who keeps covenant and steadfast love with those who love him and keep his commandments, to a thousand generations.
~ Deuteronomy 7:9
We as humans can be far too fickle. We get easily distracted, have a selfish moment, or are side-tracked by urgent but unimportant tasks. In the Lord we see the perfect example of steadfastness – love never ending. Praise God!