Whenever I grow and learn I pay attention to the words of those who came before me. Hearing wisdom and encouragement from heroes of the faith, and my fellow brothers and sisters in Christ, and wise teachers blesses me so much. I hope these inspirational Christian quote images and wise words will encourage and bless you as well!
If one of these inspirational images speaks to you, scroll down and hover on it to click to share.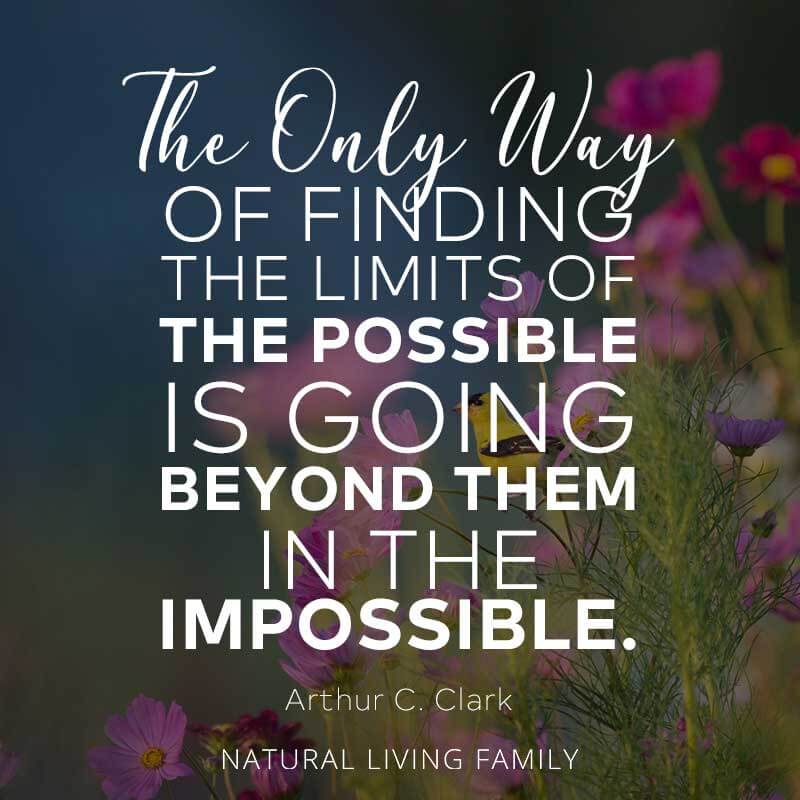 "The only way of finding the limits of the possible is going beyond them into the impossible." ~ Arthur Clark
I love how this reminder challenges me not to accept the status quo but to continue beyond what seems possible in my human strength. The Lord has brought me and my family so far over the past couple years – a New York Times best-selling book, speaking, traveling, full-time ministry through our Bible health teachings. It's not something I ever would have dreamed possible without God speaking the "impossible" into our life.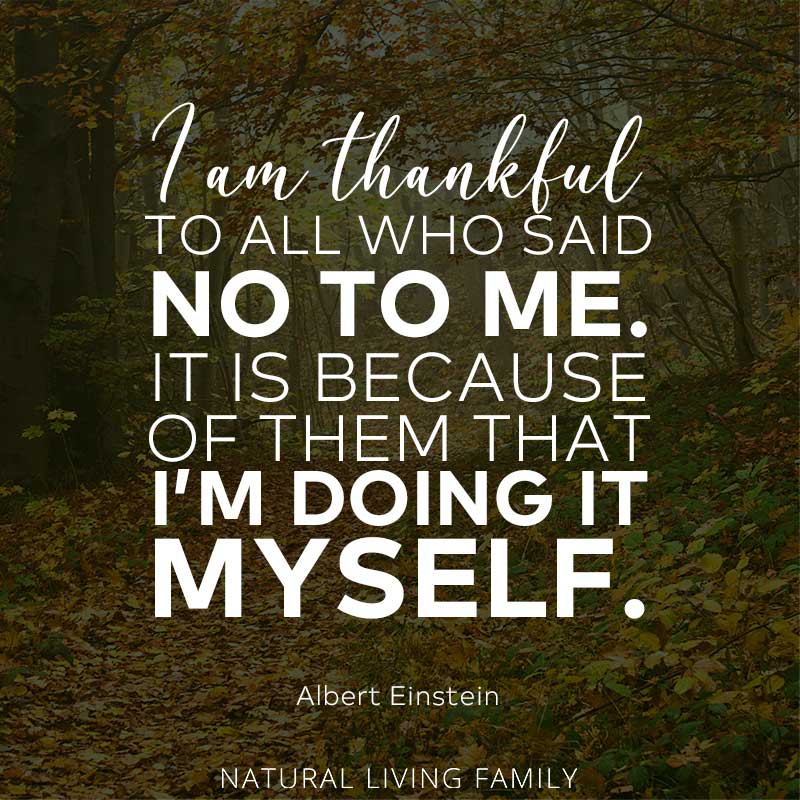 "I am thankful to all who said no to me. It is because of them that I'm doing it myself." ~ Albert Einstein
Albert Einstein had such a unique way of looking at the world and I appreciate this quote image because it's a reminder that we don't always see the larger picture. Sometimes God's plans for us include hearing no to something we thought we wanted.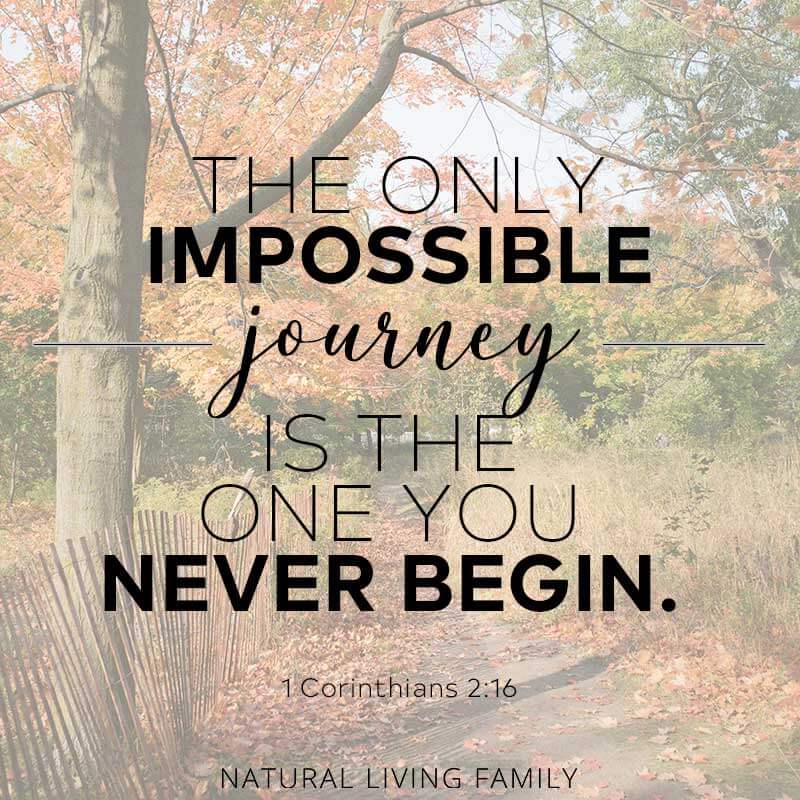 "The only impossible journey is the one you never begin." ~ Anthony Robbin
I love this! What is something that God has laid on your heart and mind to do? And more importantly – how can you take the first step towards bringing that vision into reality. You don't need to know every step along the way, if you know what you need to do for today.
If you like these inspirational Christian quote images you might also enjoy our Old Testament Quote Images.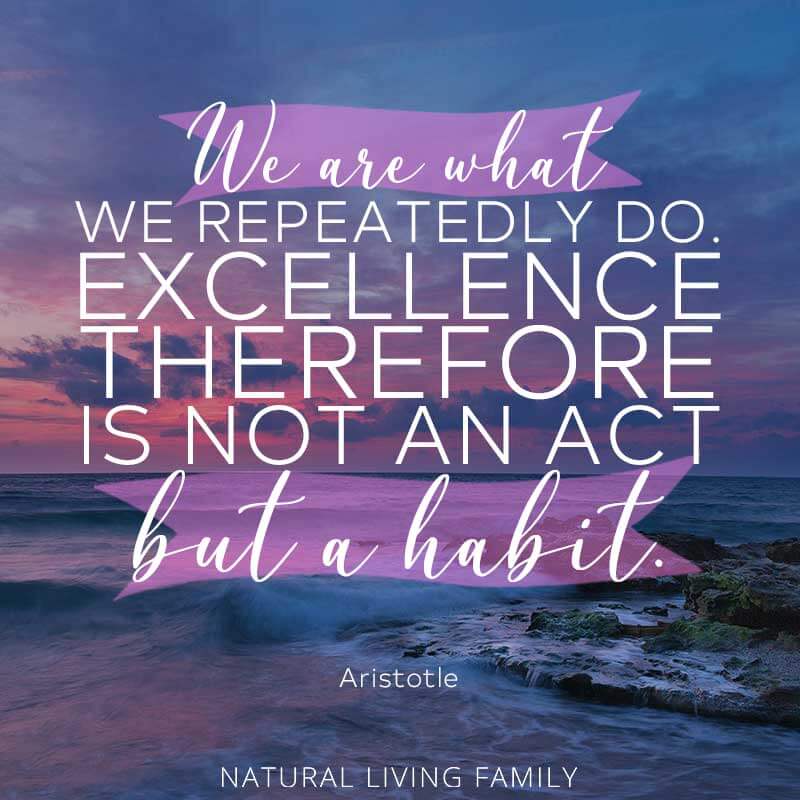 "We are what we repeatedly do. Excellence, therefore, is not an act, but a habit." ~ Aristotle
I LOVE this word of wisdom. Everything about our health is so often tied to our everyday habits from what we eat, to how we move, to how we think, to what we put on our bodies. These day-after-day habits become who we are.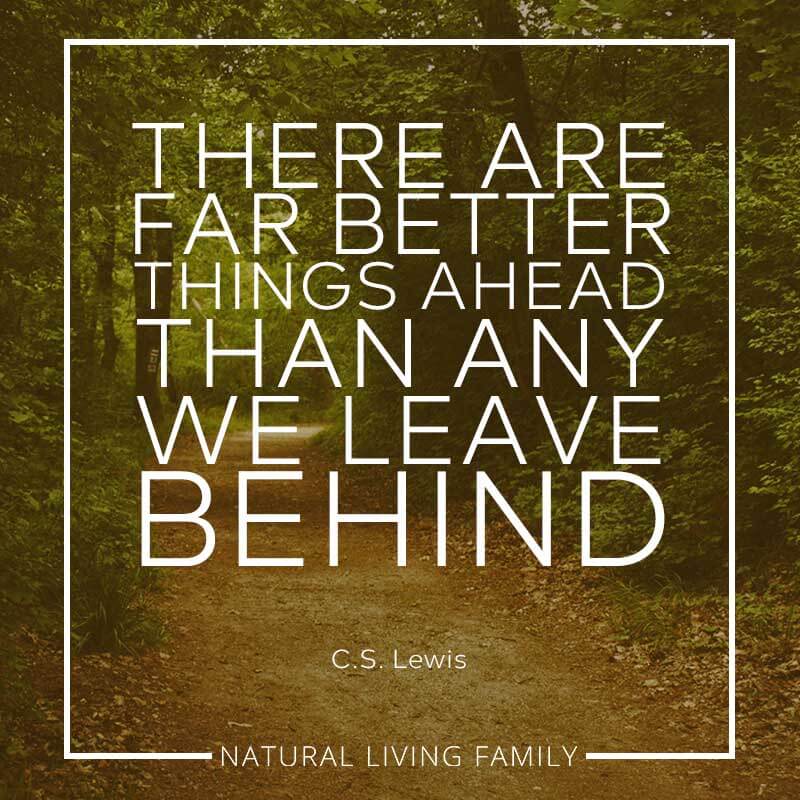 "There are far better things ahead than any we leave behind." ~ C.S. Lewis
This quote always reminds me that whatever we might be struggling with now, God has infinitely more precious and wonderful blessings for us when we see Him face to face. What "far better things ahead" are you looking forward to being able to see? These inspirational Christian quote images can help you remember the larger picture.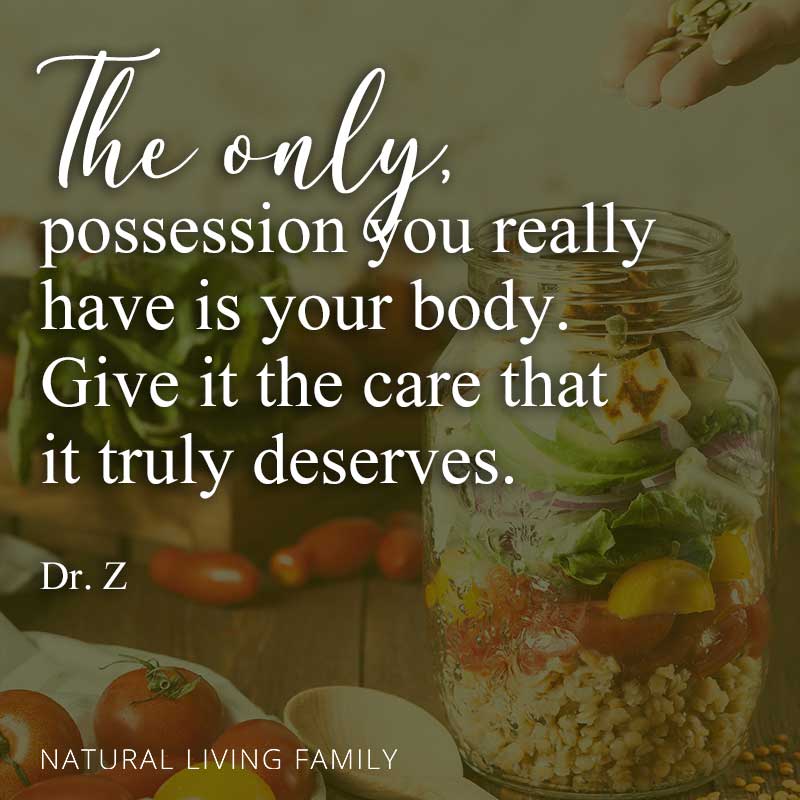 "The only possession you really have is your body. Give it the care it truly deserves." ~ Dr. Z
This really summarizes why I am so passionate about understanding and teaching Biblical Health. Our bodies are the temple of the Lord. And I think that is worthy of some respect and some care, don't you?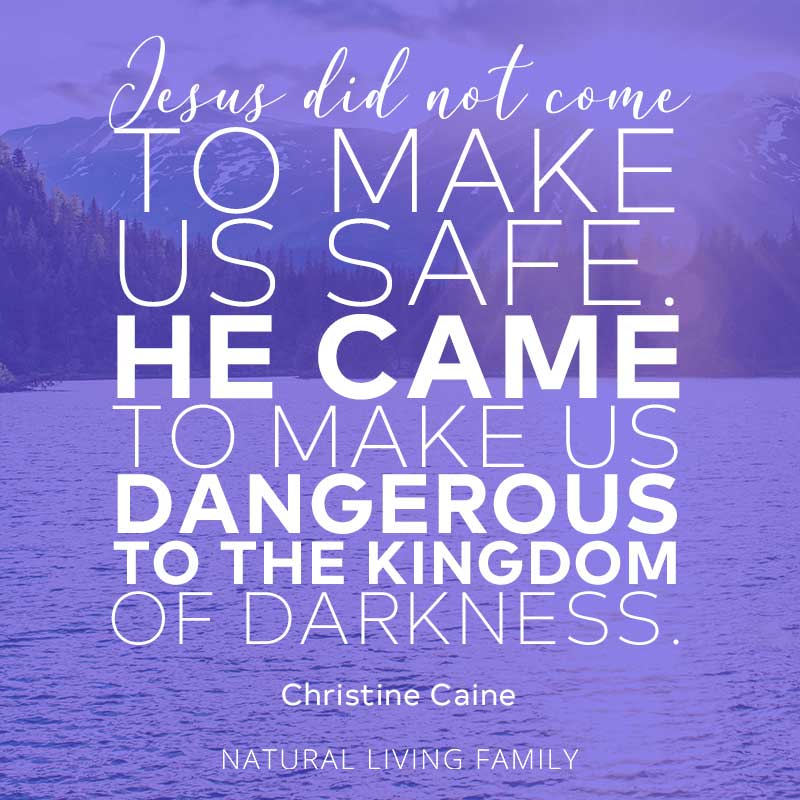 "Jesus did not come to make you safe. He came to make us dangerous to the kingdom of darkness." ~ Christine Caine
Man this is powerful! It gives me chills to think about. And with all my heart I just want to say, "Challenge accepted!" These inspirational Christian quote images remind me to put on the armor of God and be courageous!
Read more Scriptures About Being a Light to the world around us.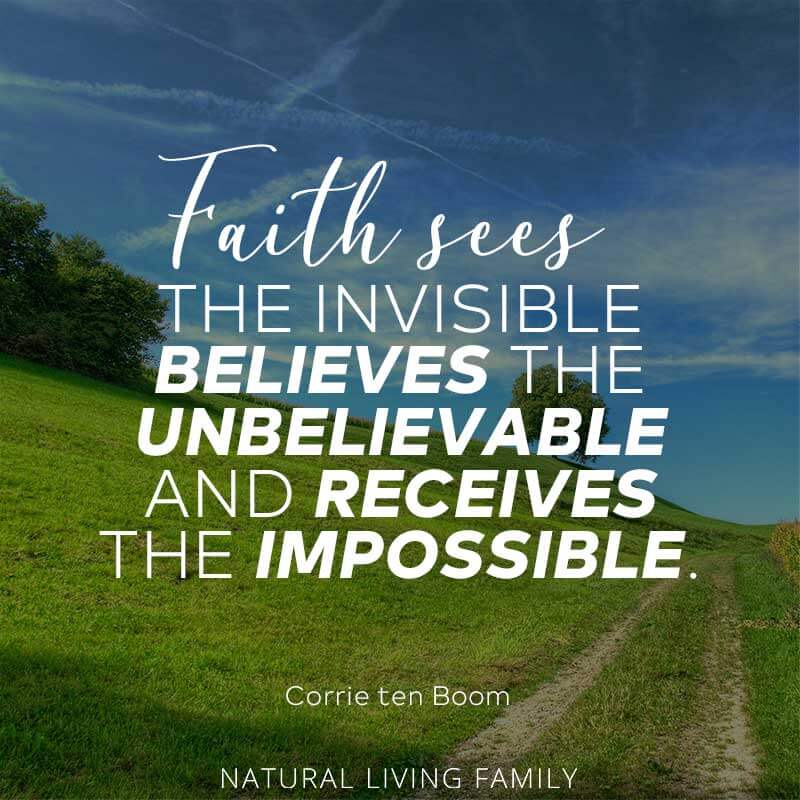 "Faith sees the invisible, believes the unbelievable, and receives the impossible." ~ Corrie ten Boom
God's blessings are truly impossible sometimes. Not impossible in that we don't get them – but rather impossible in that we do! Scriptures say so much about faith to us and throughout it all is the idea that it is God who provides more than we ever thought possible.
Want more inspirational Christian quote images? Try these New Testament Bible Verse Images!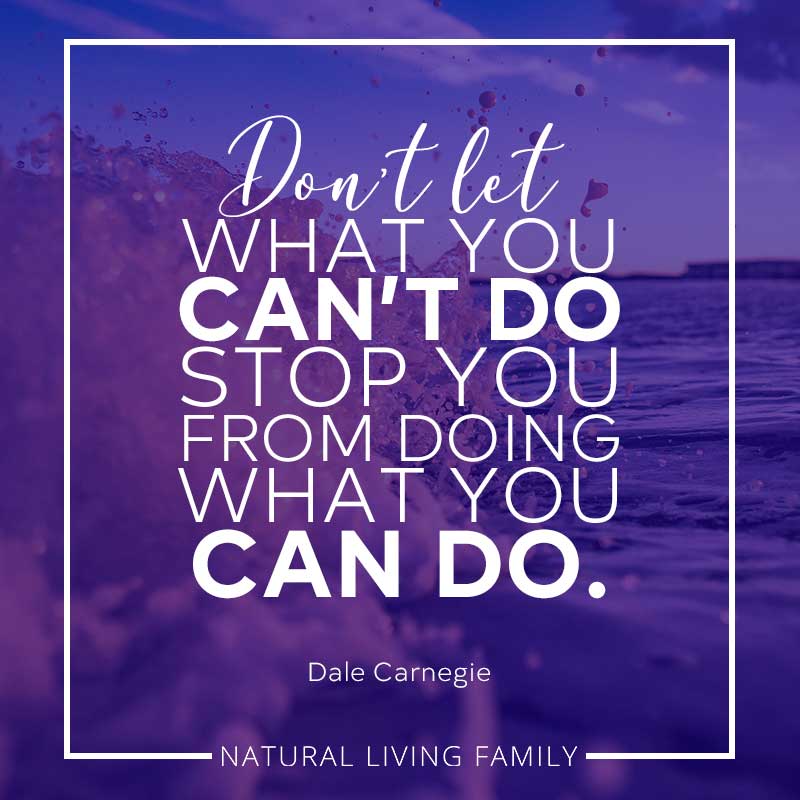 Don't let what you can't do stop you from doing what you can do." ~ Dale Carnegie
Love this encouragement. It doesn't matter if we aren't able to write a song, we can lift our voice in praise to the Lord. We may not be able to run a marathon (yet!) but we can walk across the street and meet our neighbor. God always gives us the strength to take that first step in doing what He's called us to do.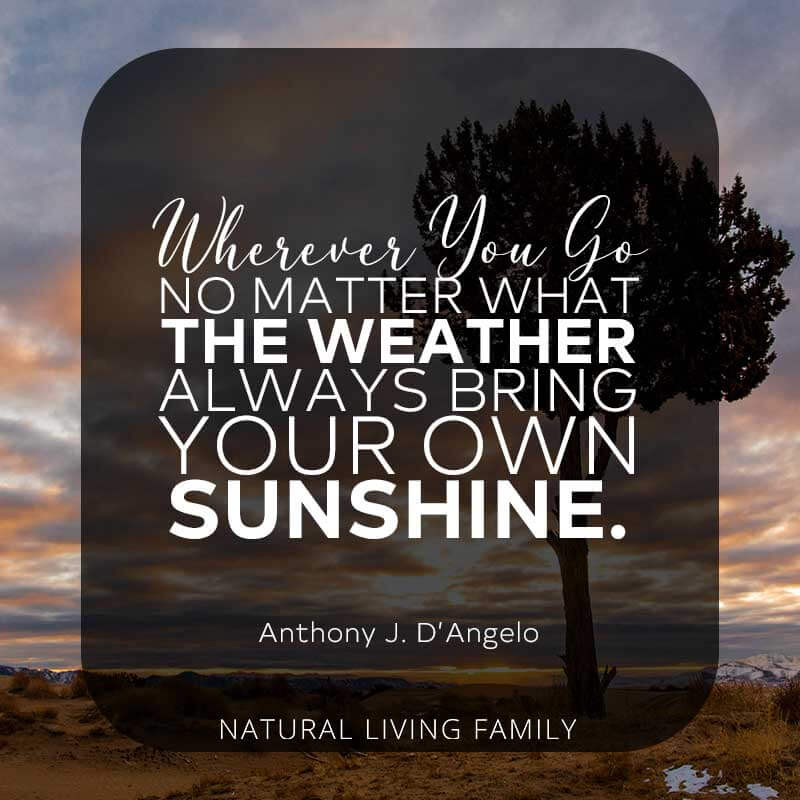 "Wherever you go, no matter what the weather, always bring your own sunshine." ~ Anthony J. D'Angelo
One of the things that delights me about being a father is that they really live this. So many times we find ourselves laughing right alongside them because of the joy and delight they bring.
Read more Bible verses about joy here.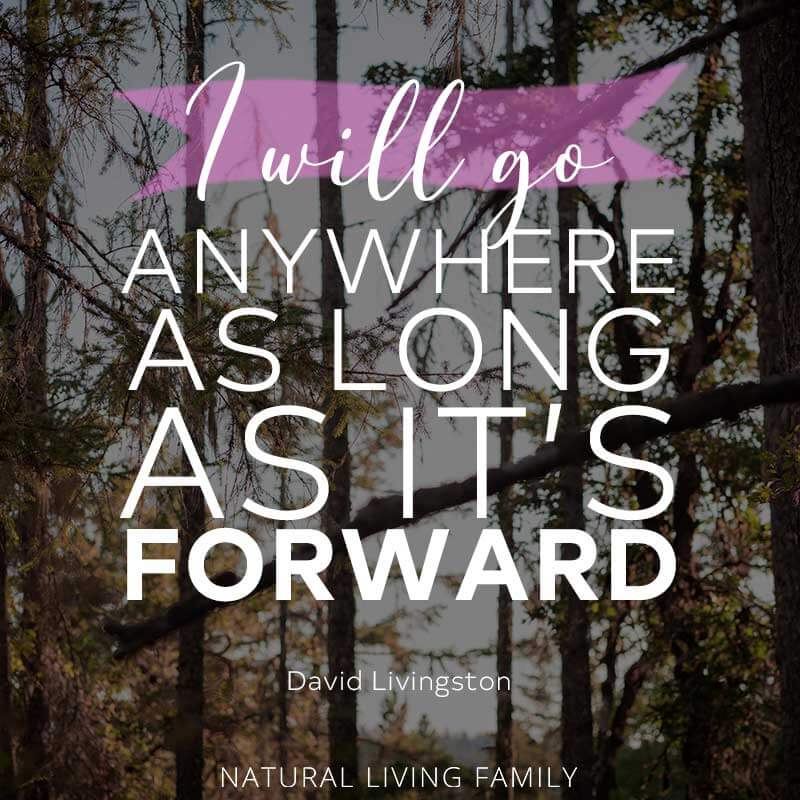 "I will go anywhere as long as it's forward." ~ David Livingston
One the most damaging ways that Satan harms us is by taking our eyes off the Lord. When he can shift our focus towards moving forward towards the Lord and pulls our focus away, it's so much easier for him to trip us up. Have you ever seen a small child turn to talk to someone behind them and walk right into something? Don't let yourself be distracted from God's path! Keep your eyes fixed on the Lord and move forward!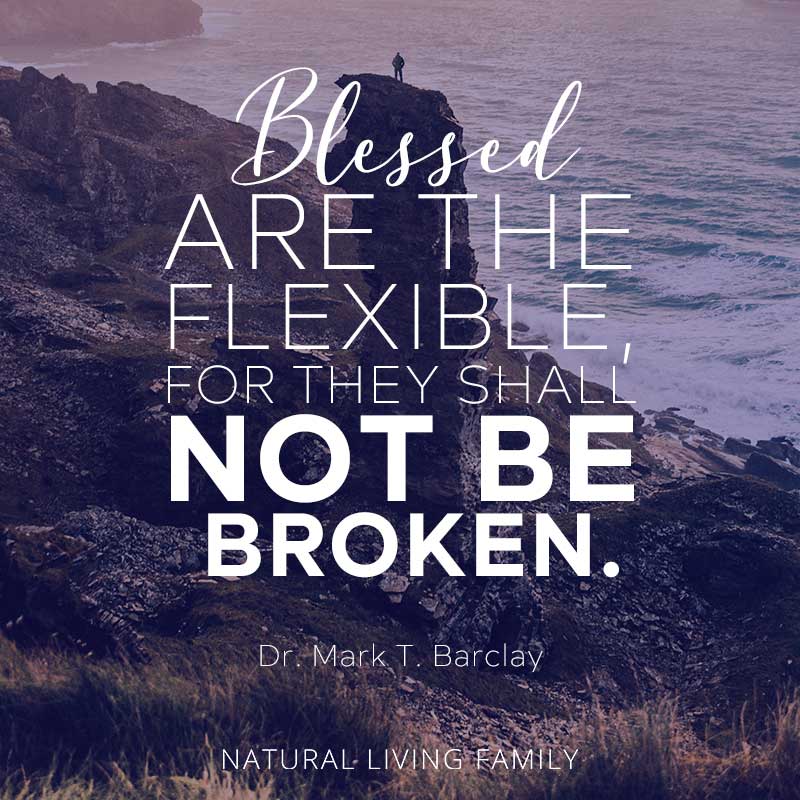 "Blessed are the flexible, for they shall not be broken." ~ Dr. Mark T. Barclay
I love the analogy of the grass bending in the storm to avoid being broken and I think sometimes this is an important lesson. Instead of getting too tied to my idea of how to do something, I am learning to be open to other ideas. Especially as my team and ministry grow!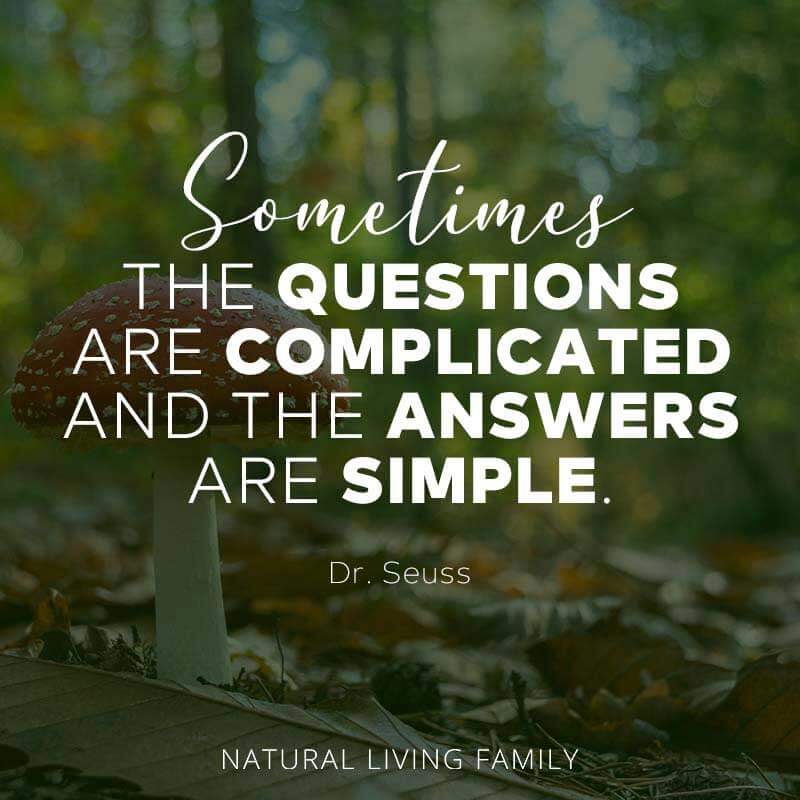 "Sometimes the questions are complicated and the answers are simple." ~ Dr. Seuss
Boy isn't this the truth! For so many of the struggles and turmoils we go through the answer is simply – Jesus. Love this quote – it's one of my favorite inspirational Christian quote images because it reminds me that even the hardest questions have simpler answers than I remember sometimes. !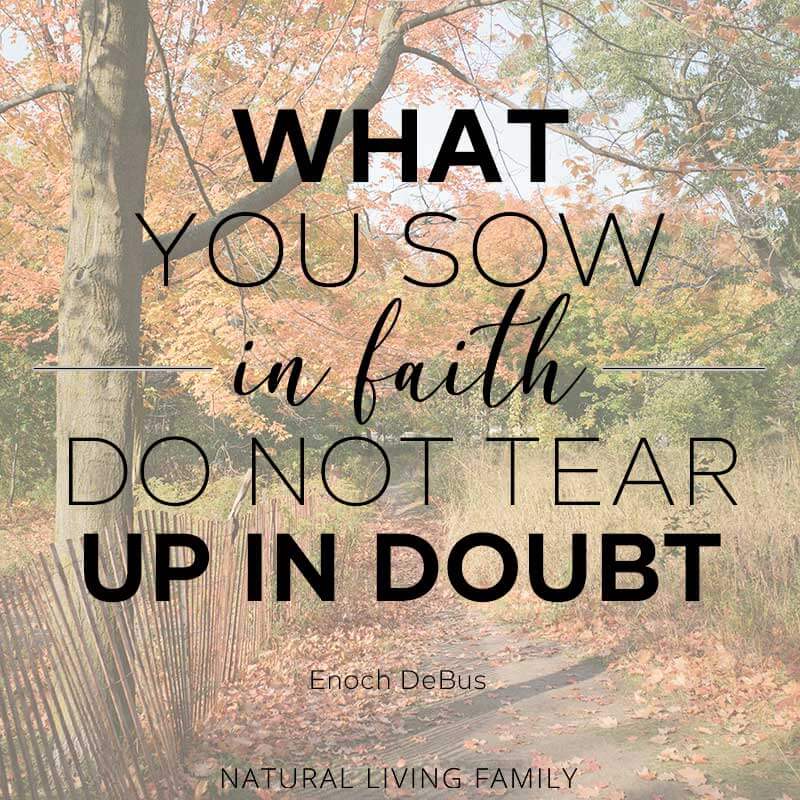 "What you sow in faith do not tear up in doubt." ~ Enoch DeBus
You know how much Mama Z and I loved gardening. The interesting thing about planting a seed is that when you plant a seed, you don't see the leaves sprout until after the roots have already begun to develop. If you were to try to pull it up to check the roots, you would destroy the plant. Patience is the key here. Patience and trust in the process the Lord created.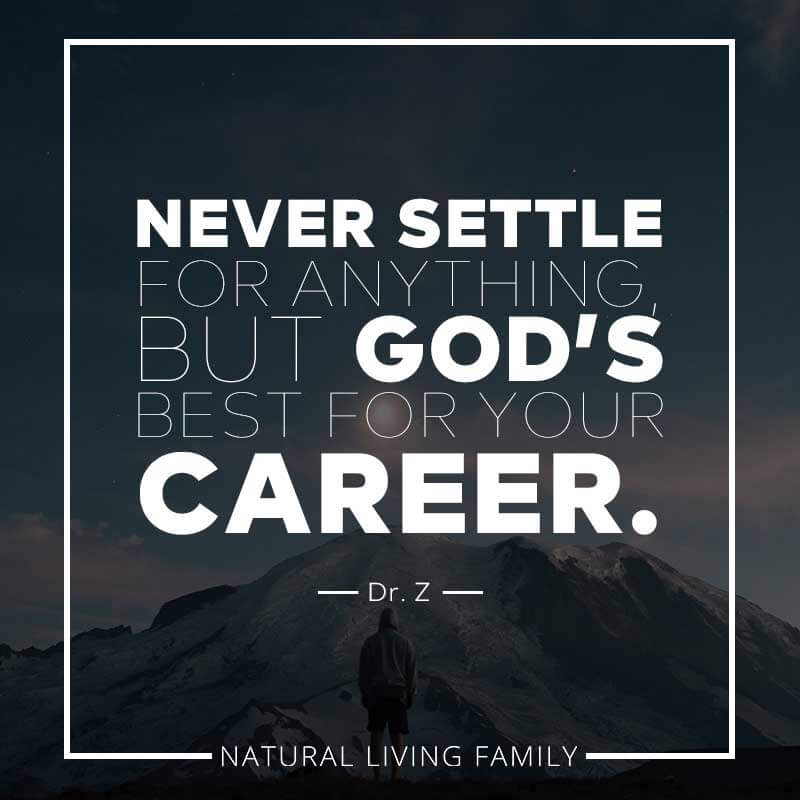 "Never settle for anything, but God's BEST for your career." ~ Dr. Z
You might think that because this is something I said it's something I have down pat. But this is a lesson I learn again and again. I want God's best in ALL of my life – and pray that over you as well! Use these inspirational Christian quote images to remind yourself whenever necessary.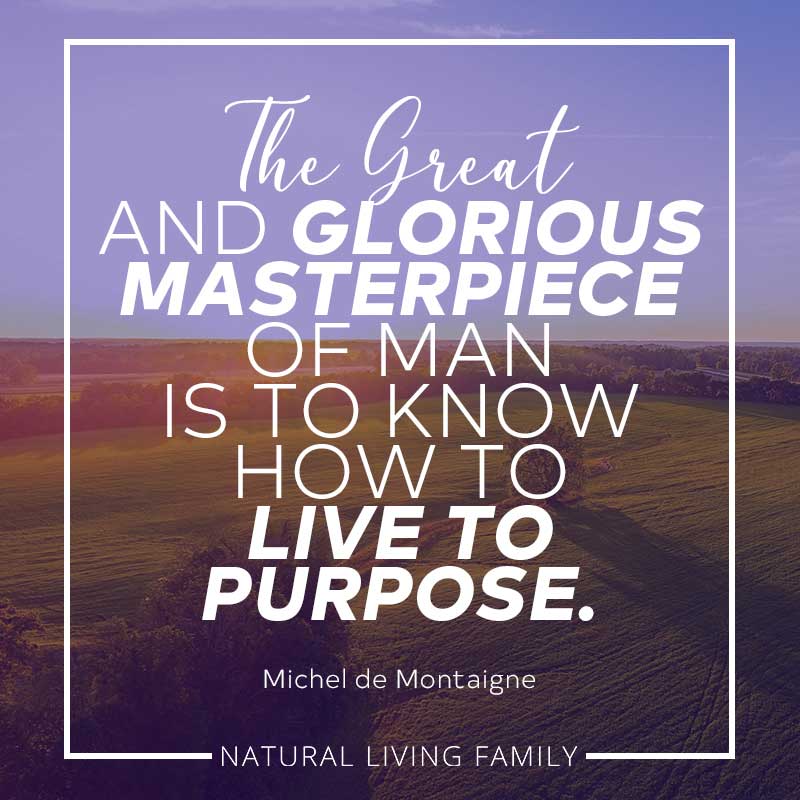 "The great and glorious masterpiece of man is to know how to live to purpose." ~ Michel de Montaigne
I love this. It's so rewarding when you feel called to a purpose that includes serving and helping others. And it truly is our prayer that you will find that purpose in your own life as well. Which of these inspirational Christian quote images are your favorites? Be sure to share.